Where did this summer go????
Let's see…
I got a new camera and tried it out on flowers… over and over… there is definitely a theme developing here.
Next I experimented with growing eggplants. What a surprise they are! First…dainty purple flowers
Then a hairy cocoon gives birth to a tiny fruit (or is it veggie)?
And they just get bigger and bigger.
Until it was time to harvest them.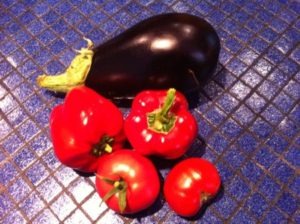 That was a rather successful experiment!!! Much better than the tomatoes this year!